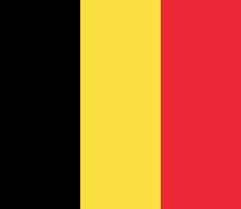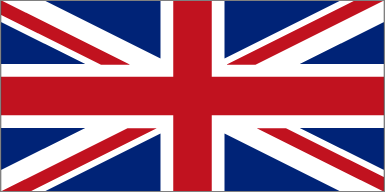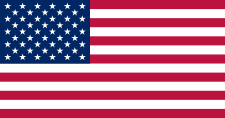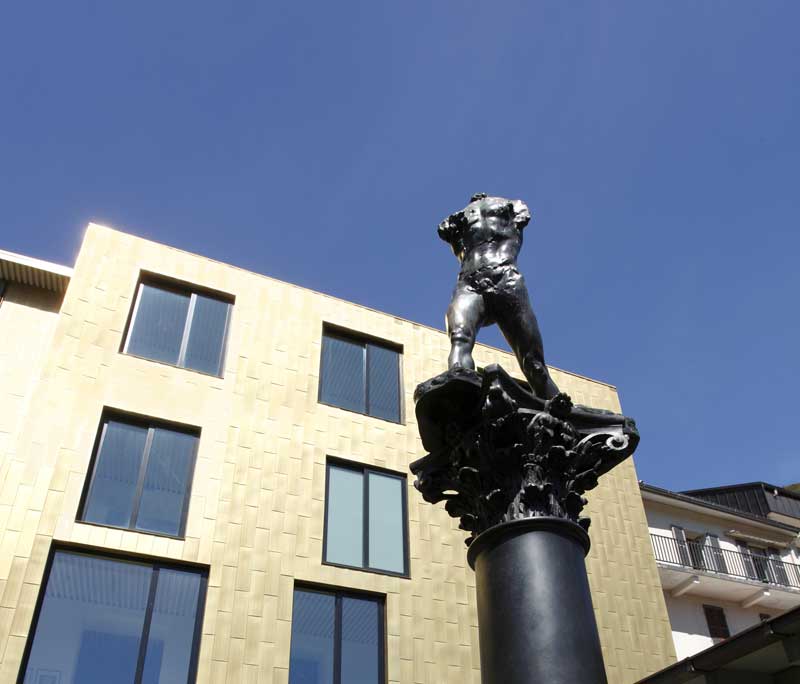 A warm welcome to our foreign visitors !
Thank you for visiting the museum of fine arts/archeology of Saint claude in the Jura region.
Born just 10 years ago with the conjunction of archeological excavations around the Cathedral and inside the abbatial palace and the Donation of a large collection of paintings by artists Guy Bardone and René Genis. Local authorities with the help of european funds launched the museum by acquiring the building situated on the abbatial palace premises. With the help of Architect Paul Barnoud, historian Aurélia Bully and archeologist Sébastien Bully the archeological remains of the abbatial palace, in the basement of the building, part of the millenial abbey of Saint Claude were restored and adapted to create the present day historic part of the museum.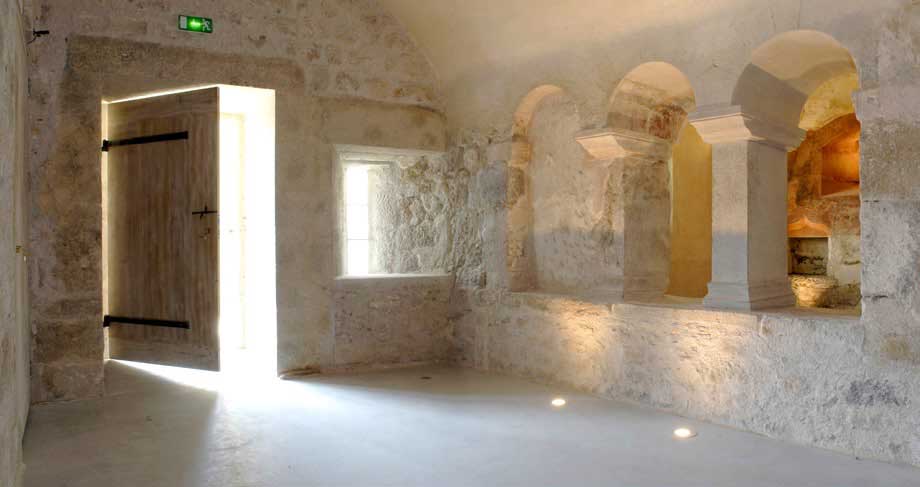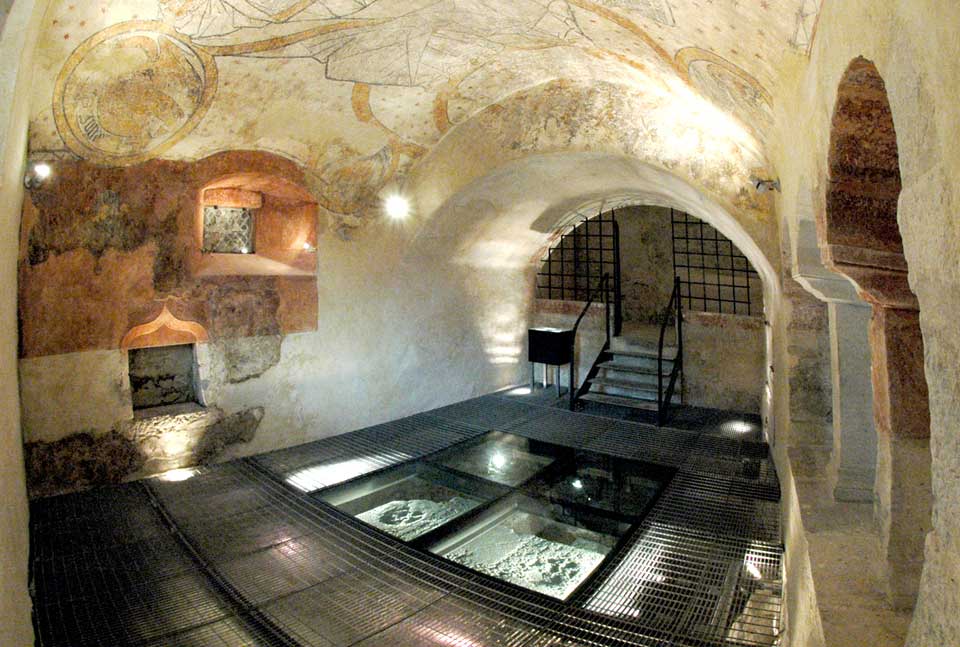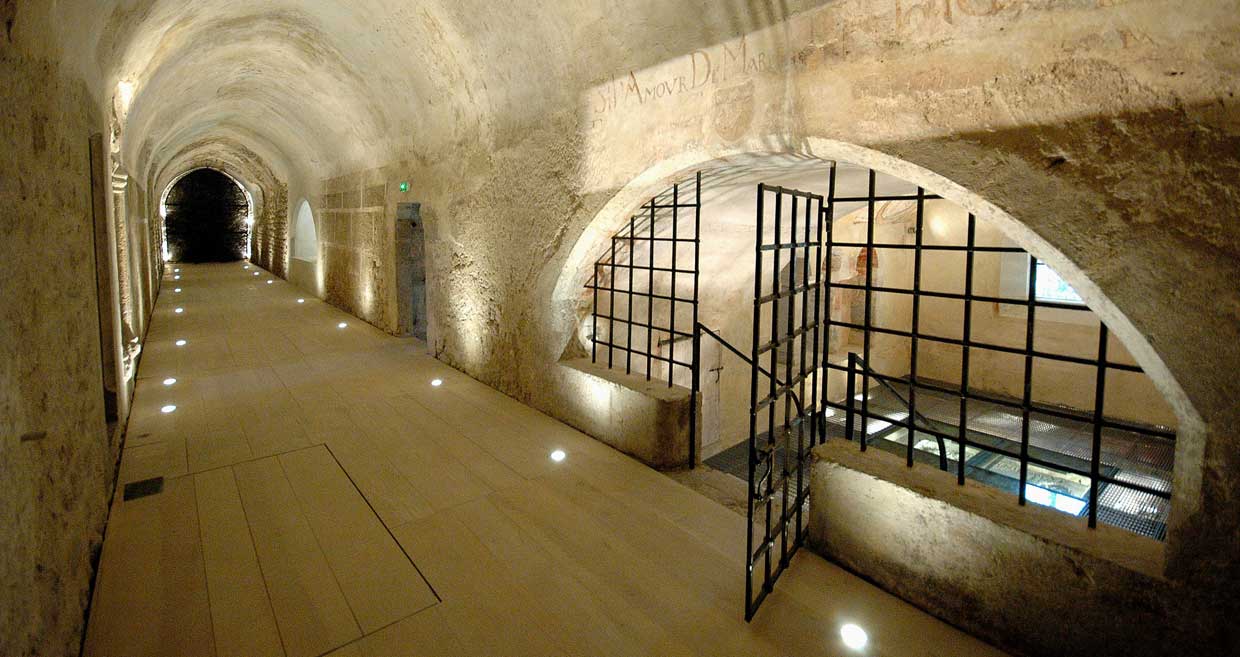 Totally remodelling the original building adding a contemporary aisle and shiny iconic golden facade, architect Adelfo Scaranello transformed the different floors of the building into large luminous rooms made purposefully to welcome the impressive collection of fine arts of Guy Bardone and René Genis. made up of 333 works of art in the first stage of the donation, it now includes more than 600 items mostly paintings and drawings from the 19th and 20th century french painters ( Pierre Bonnard, Edouard Vuillard, Raoul Dufy, Pierre Lesieur,...) although many foreign artists are present like Goya, Picasso, Garbell, Viera da Silva, Music, Yamashita, Hitoshi Mori and many others. An entire floor is reserved for temporary exhibits included in the ticket price. Furthermore you can enjoy the scenic view from the gardens of the museum overlooking the mountainous panorama of the Haut-Jura Region. Two well known sculptors Auguste Rodin and Germaine Richier are present in the gardens through "l'homme qui marche sur colonne" and "le coureur grand".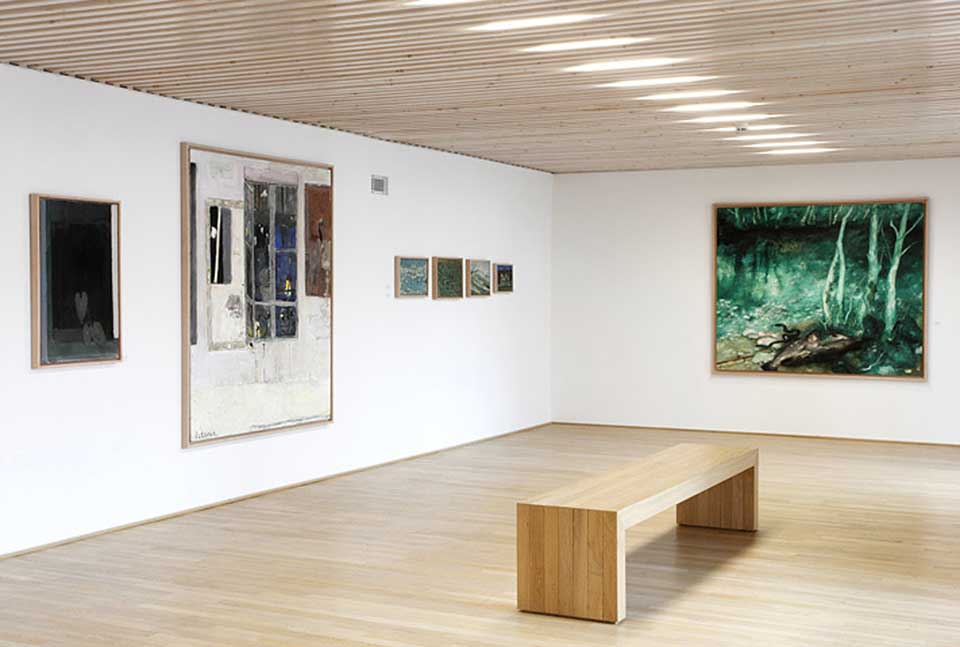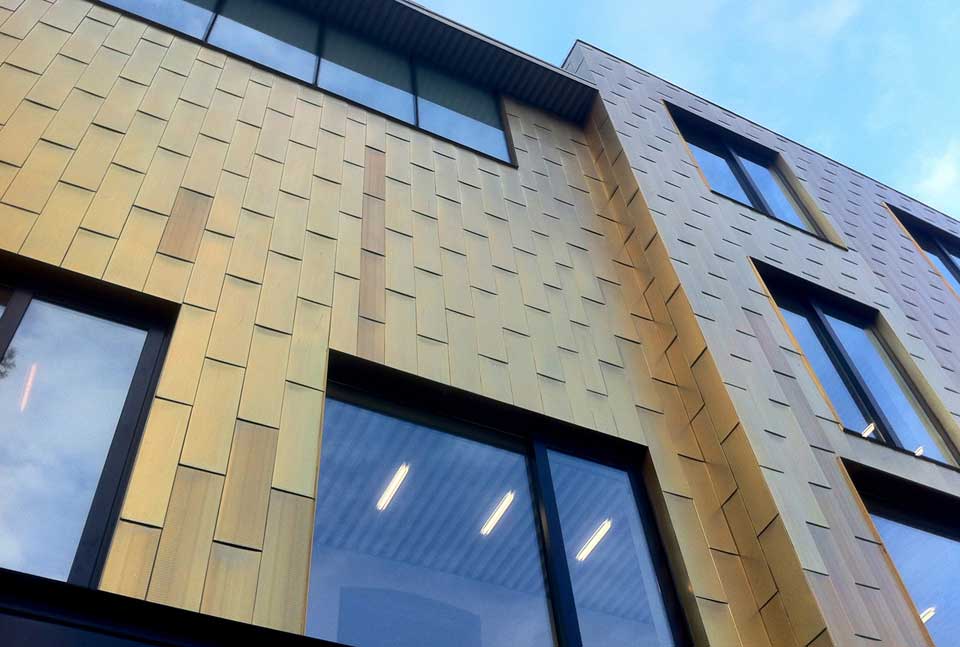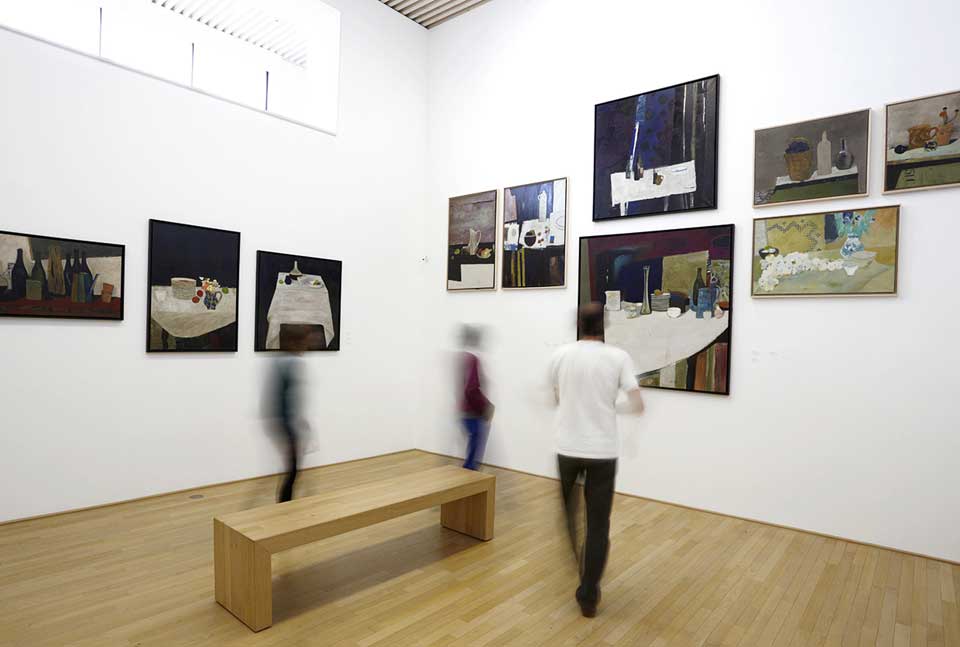 we welcome you all year round, guided tours in english can be arranged for small groups of more than 5 when booked in advance. By mail at contact@museedelabbaye.fr or by phone asking for Laurent Kempen.
Rates :
normal fare : 6 euros
reduced (including jurapass holders ) : 5 euros
children less than 7 : free
students with valid student card : 5 euros
We are open everyday in july and august from 10am to noon and 2pm to 6 pm
We are open everyday during school holidays and closed only on mondays and tuesdays the rest of the year.
Opening times are from 2pm to 6 pm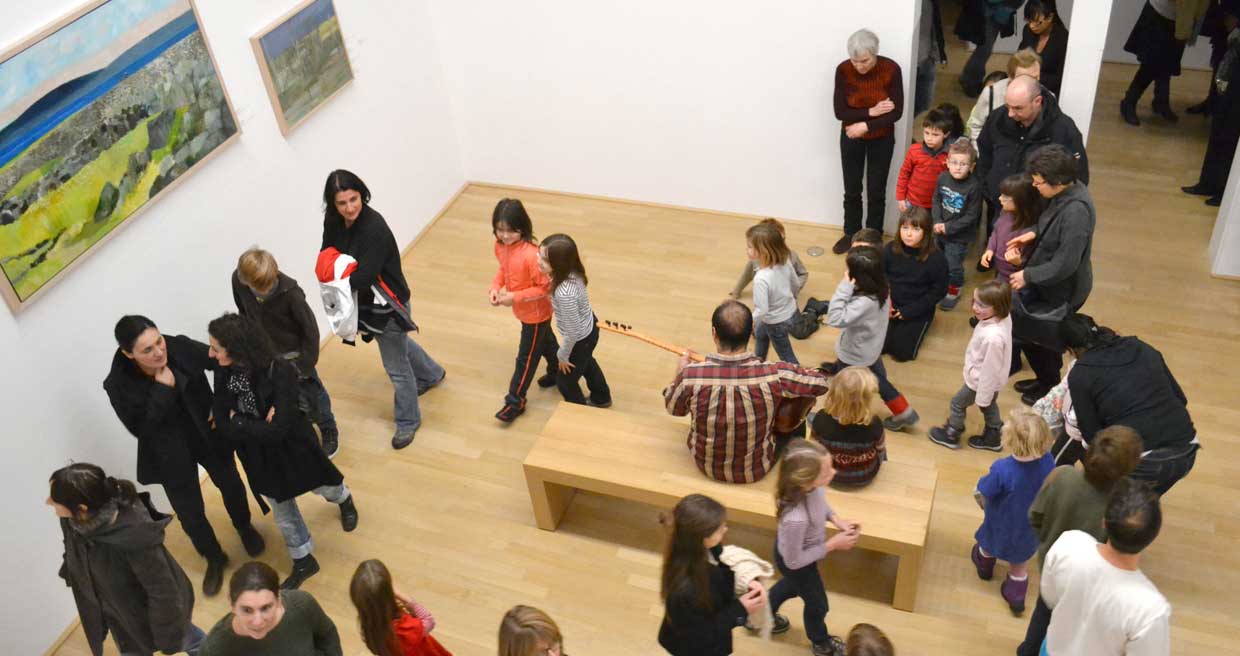 Balade contée, Cie Le Jour qui vient, 2011
Visite guidée de groupe (à partir de 10 personnes)
– adulte avec prestation de visite guidée 8,00 €
– adulte sans prestation de visite guidée 5,00 €

Programme de l'été 2019 :
Visite découverte chaque lundi, mercredi et vendredi à 15h (minimum 8 personnes)
visite découverte en anglais sur demande à l'accueil (selon disponibilité du guide)
visites guidées uniquement sur rendez-vous au 03 84 38 12 60 en basse-saison
ou en dehors des plages horaires prévues a cet effet en été.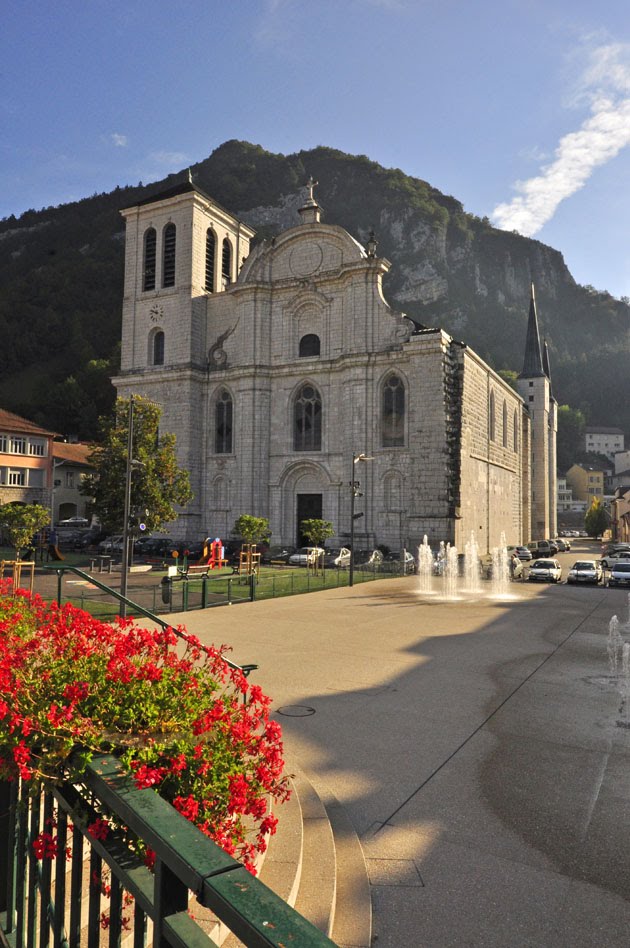 Visite GROUPE "SUR LES TRACES DE L'ABBAYE"
ZOOM SUR L'HISTOIRE MÉDIÉVALE DE LA VILLE
VISITE COUPLÉE DE LA CATHÉDRALE ET DES VESTIGES DE L'ABBAYE (site archéologique du musée)
Tarif : 8 euros par personne (entrée + visite guidée)